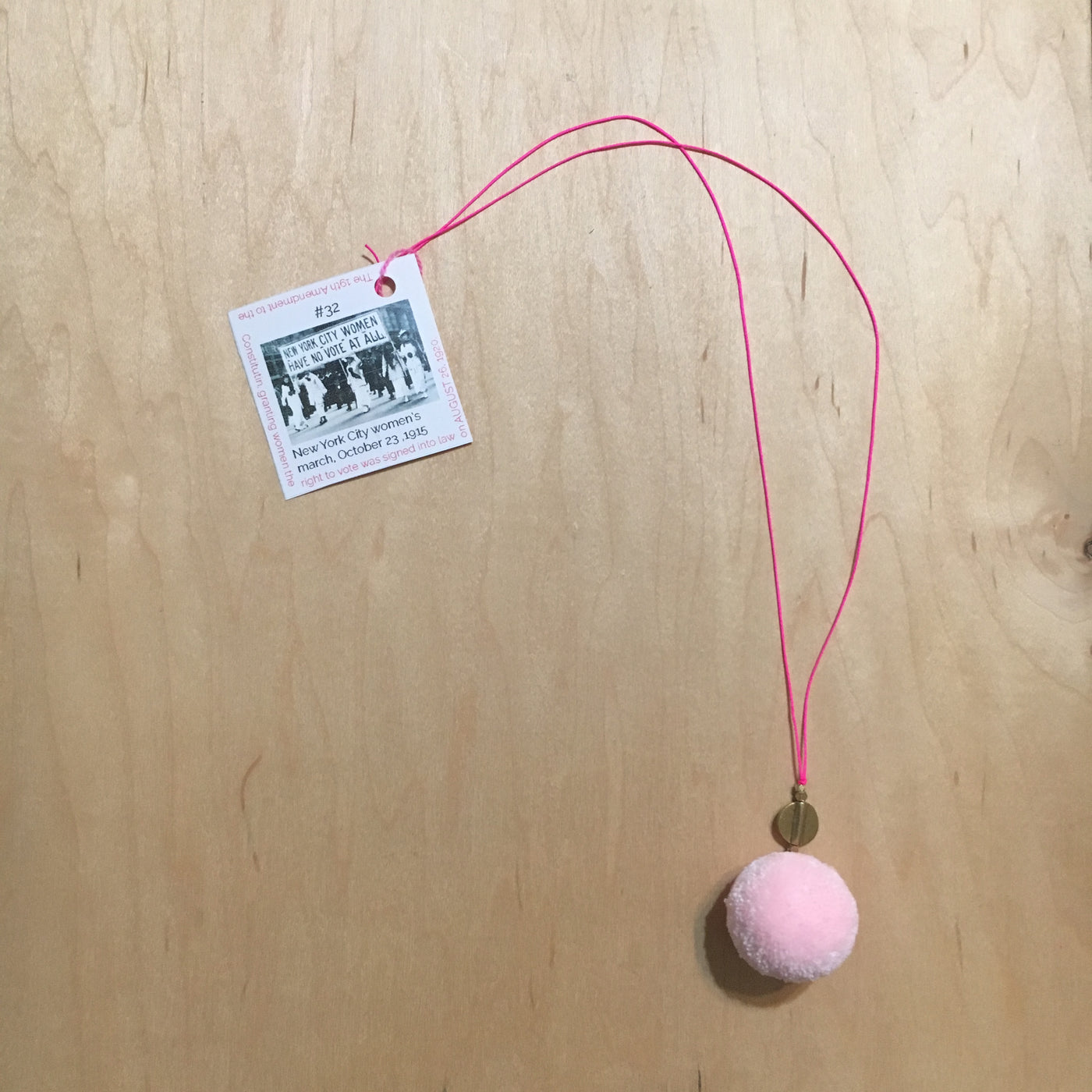 *SPECIAL EDITION* Centennial Necklaces
$ 20.20 USD
Installation was at Jenny Lemons in San Francisco.
2020 marks the centennial of women's long fight for suffrage (aka the ratification of the 19th Amendment) giving White women (see below about Native American, African American women and other non-White women) the right to vote in the constitution. We recognize that the history of US's voting right and voter suppression are ugly and complicated and continued to be so in different ways. We made 100 necklaces to raise money for Fair Fight, She Should Run and Emily's List to continue to fight and strive for voting rights and voter protection which are at the core of a strong democracy and open society.
Each piece is priced at $20.20 and you have the option to increase your donation by adding "additional donation" to the cart. HELP US RAISE $3K for these organizations for this crucial year.
AN IMPORTANT NOTE ON SUFFRAGE: The women's suffrage of 1920 was only for White women and it wasn't until another nearly 5 decades when the Voting Rights Act of 1965 was passed that prohibited racial discrimination. In 2013, key provisions of the Voting Rights Act of 1965 was struck down by the Supreme Court. More than ever, your help and our joint support for one another continues. 
NOTE ON PROCEEDS: 90% of the proceeds of the necklaces will go to the non-profits above and 10% will go to cc fees and general shipping/admin fees.
NOTE ON SHIPPING: Because this is a live installation, we will try our best to ship the necklaces as soon as possible, but in most cases, we will ship at the end of the installation in February. Thank you so much for your patience.