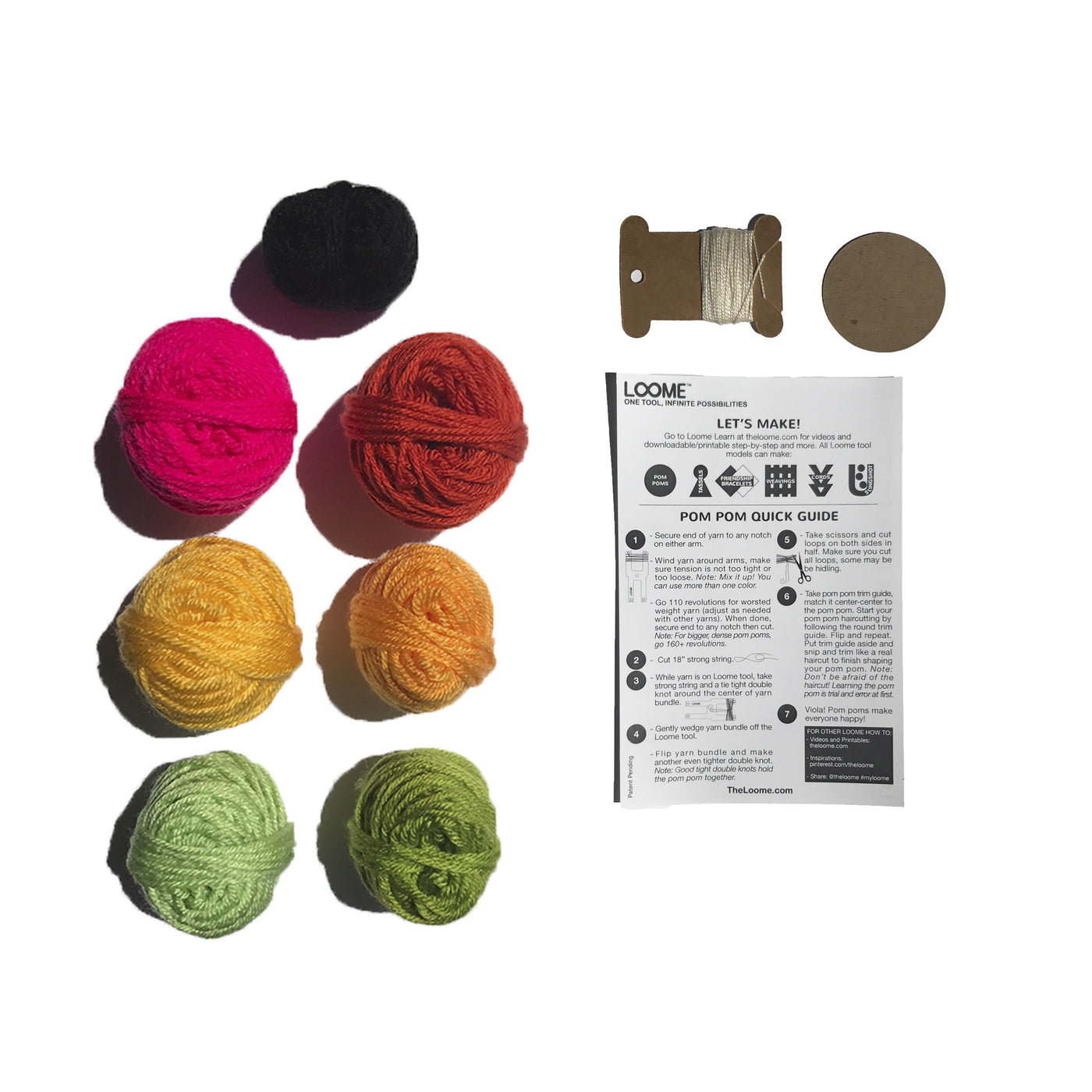 KIT: Fruit Pom Poms
$ 15.00 USD
You can have summer all year-round with our Fruit Pom Pom kit. The kit can make six pineapples, watermelons and oranges (two each and one each if using the 7" tool).
They're fun to make and can be strung or attached to just about anything - make a necklace, a fruity crown, put them in a basket for display or attach them to your straw hats and baskets.
This kit may be purchased with or without a Loome tool. 5" tools can make .5" to 2.25" size pom poms and tassels and 7" can make .5" to 3.2".
How-To Loome: See our how-to video for Fruit Pom Poms and go to our channel for all other videos.
Which Loome tool model should you get?: Go here for a comparison chart.
What's in the Kit: 
1. Loome Tool (optional)
2. 7 Yarn Colors (Black, Fuchsia, Orange, 2 Yellows, 2 Greens)
3. 16' Strong String
4. Paper Pom Pom Trim Guide
5. 3' Nylon Cord
6. Pom Pom Quick Guide + Additional Downloadable Step-by-Step and Videos Online
*Note: Fruit necklace is pictured as an example only, the completed necklace is not included in the kit. 
Materials: Bamboo, Yarn (Wool and Acrylic), Paper, Cotton, Nylon

Origin: USA and China