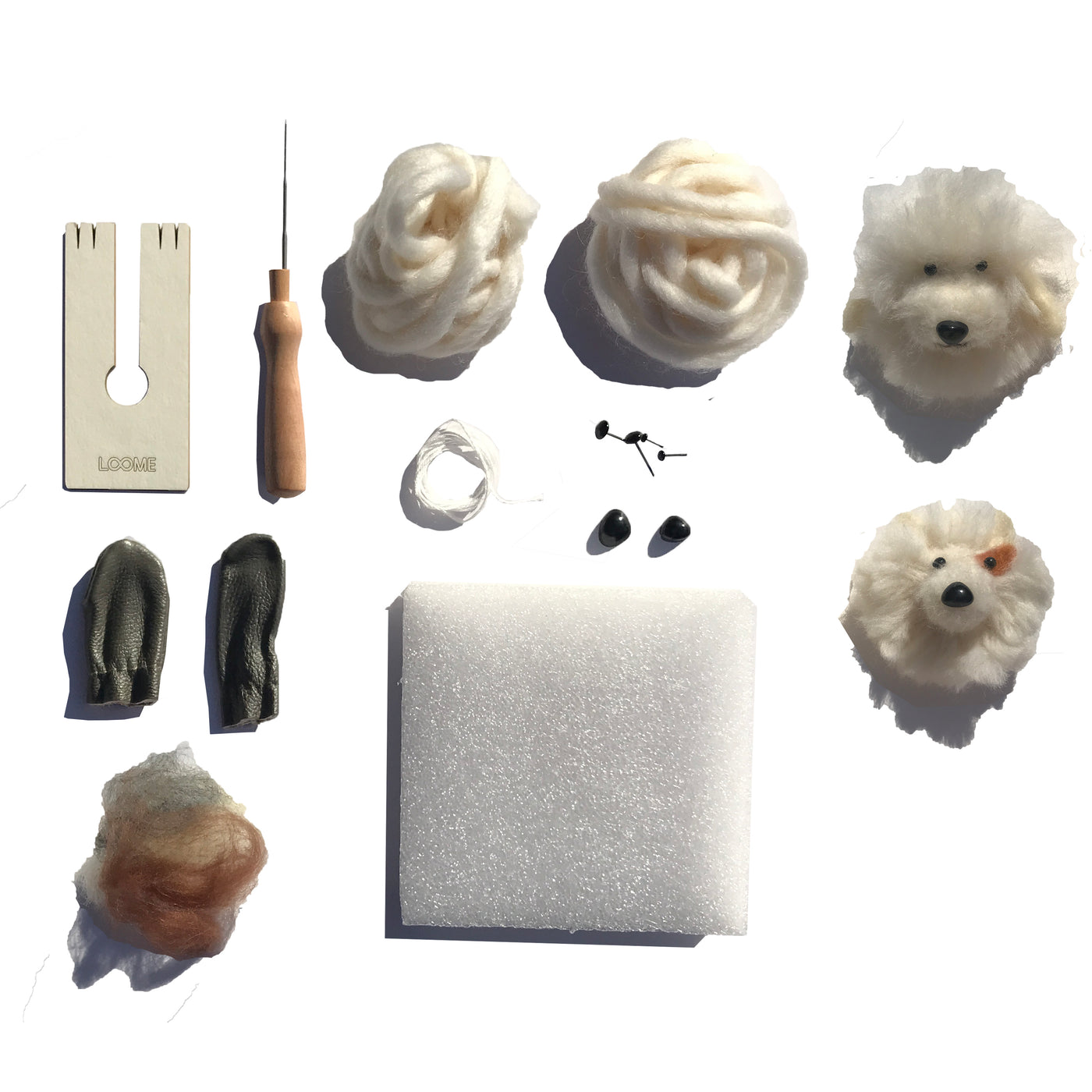 *NEW* KIT: Pom Pom Dog
$ 25.00 USD
Dog lovers, this is for you. Our pom pom x felting kit have arrived and it makes 2 dogs. 

----------
USE: Making Pom Pom x Felt Dogs
HOW TO MAKE POM POM x FELT DOGS: Video (all 50+ Loome's how-to video library)
IDEAS & INSPIRATIONS: Instagram & Pinterest 
Which Loome tool model should you get?: Go here for a comparison chart.
--------------
WHAT'S IN THE KIT:
1. Loome Tool (optional)
2. Basic Felt Needle
3. 2 Ball of Wool Yarn (for 2 dogs) 
4. Wool Roving (for details you'd like - ears, tongue, spots, grays, nose, mouth, etc)
5. 2 Pairs of Eyes (1 big pair and 1 small pair)
6. 2 Noses
7. String (for tying)
8. 2 Leather Protective Thimbles
9. 4 x 4" Foam Board (for felting ears, tongue and other details)

WHAT YOU'LL NEED:
- Scissors 
- Dab of Glue 
- Needle (optional, this helps fuzz up the ) 

--------------
WEIGHT: 7 oz
MATERIAL: Bamboo, Yarn, Cotton, Nylon, Metal, Foam
ORIGIN: USA, China