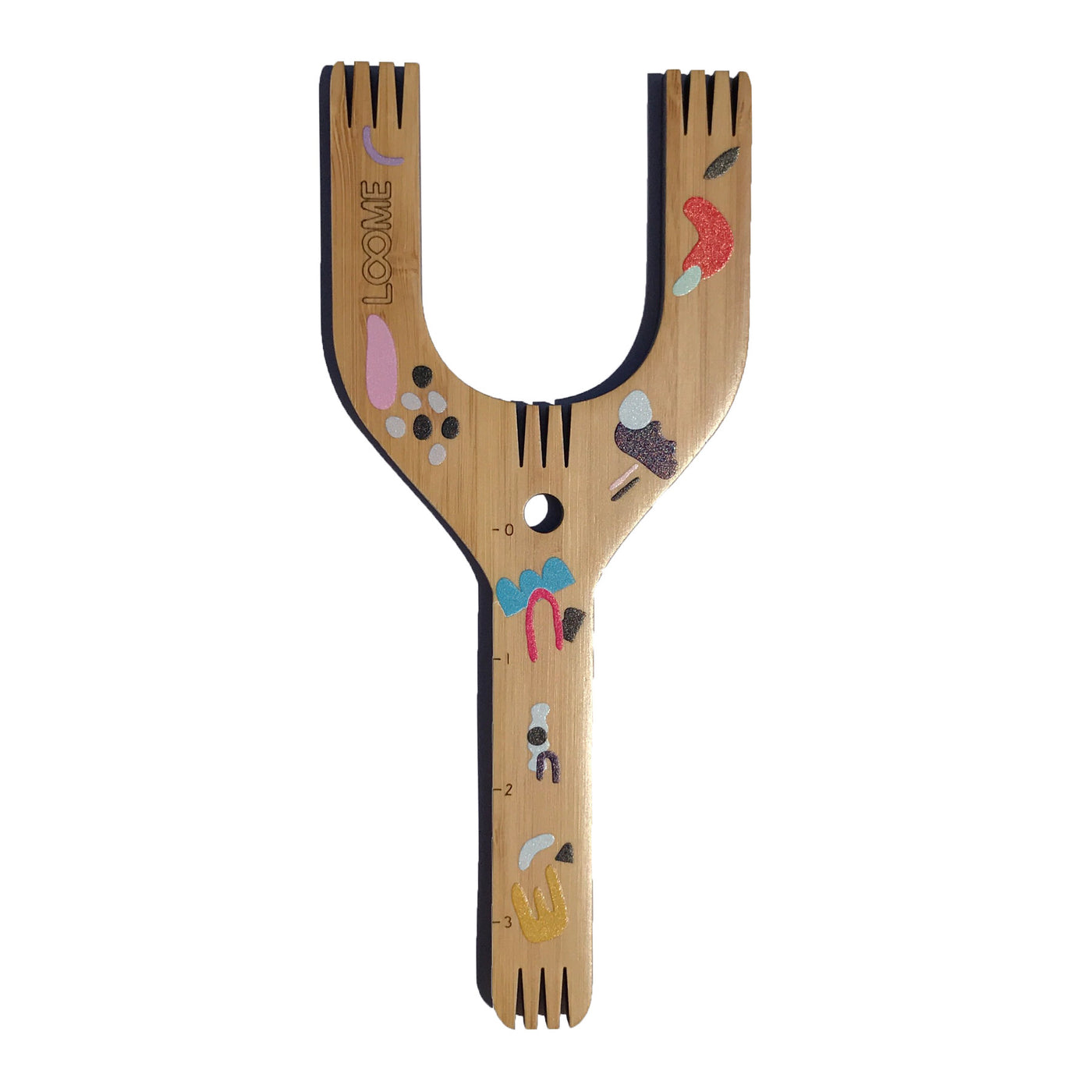 5-IN-1 TOOL: XL Model Abstract Print (7" H)
$ 17.00 USD
This patented, 5-in1 tool can make pom poms, tassels, a variety of friendship bracelets, small weavings and cords.
The printed XL have colorful abstract shapes and it's so cute!
This tool can make .5" to 3.2" (1.3 to 8.1 cm) size pom poms and tassels depending on how much yarn you wind onto the tool and how much you trim down. This Loome is about 50% larger than the others and comes with an etched-in ruler to help you track the length of what you've made. This is perfect for people who prefer a larger format for the tool as well as pom poms and tassels. The rest is the same.
----------
USE: Making Pom Poms, Tassels, Friendship Bracelets, Cords and Small Weavings
HOW TO USE THE XL MODEL: Video (all how-to videos)

IDEAS & INSPIRATIONS: Instagram & Pinterest 
Which Loome tool model should you get?: Go here for a comparison chart.
--------------
SIZE: 5.10" H x 2.25" W (12.95 cm H x 5.72 cm W)
WEIGHT: 1 oz
MATERIAL: Poplar
ORIGIN: China