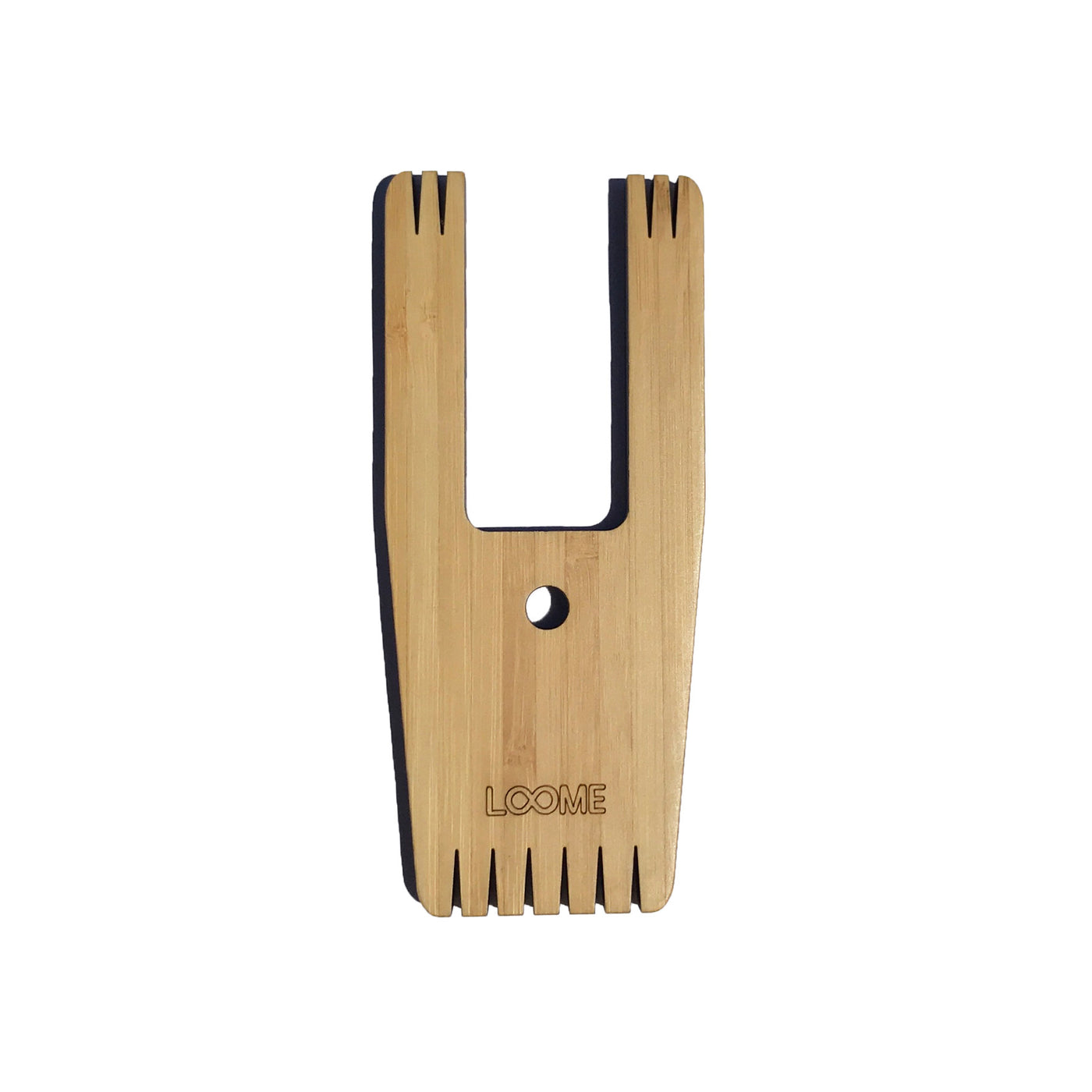 5-IN-1 TOOL: Big A Model (5" H)
$ 12.50 USD
This 5-in-1, patented Loome tool can make pom poms, tassels, friendship bracelets, cords and small weavings. Stunningly simple and incredibly versatile. The perfect must-have fiber craft and DIY tool for all everyone. 
If you're an avid weaver, this is the model we recommend!
This tool can make .5" to 2.25" (1.3 to 5.7 cm) size pom poms and tassels depending on how much yarn you wind onto the tool and how much you trim down.
--------------
USE: Making Pom Poms, Tassels, Friendship Bracelets, Cords and Small Weavings
HOW-TO USE THE BIG A 5-IN-1: Video (all how-to videos)
Which Loome tool model should you get?: Go here for a comparison chart.
--------------
SIZE: 5.10" H x 2.25" W (12.95 cm H x 5.72 cm W)
WEIGHT: 1 oz
MATERIAL: Bamboo & Poplar
ORIGIN: China