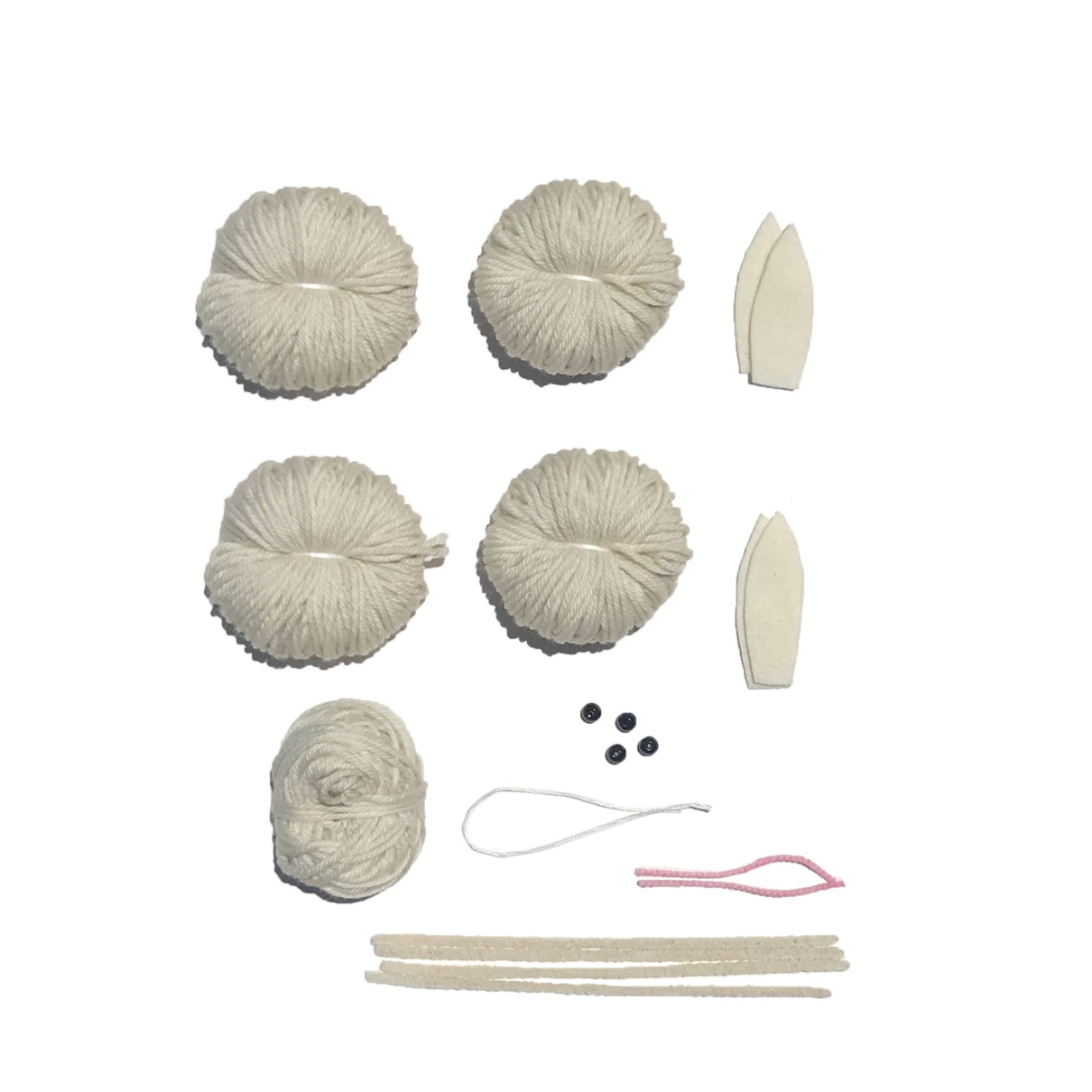 KIT: Heirloom Pom Pom Bunny Kit
$ 19.00 USD
Classic crafts are timeless. We fell in love with making these diy pom pom bunnies project by Jen Murphy with Martha Stewart (part 1 and part 2 circa 2004) and we want to share them on with you.
These cute pom pom bunnies can become heirloom dolls or a special gift with the vintage parts and 100% South African wool that we've put together for you in this kit. You can further customize them to your liking with outfits that you make (e.g. 1) follow the videos with cupcake skirts or 2) choose your own craft such as knitting, weaving, dying or sewing).
Each kit makes TWO bunnies.

What's in the Kit:
1. 100% South African Wool Yarn (for head and body)
2. Vintage 100% Cotton Pipe Cleaners (for legs and arms)
3. Vintage Glass Beads (for eyes)
4. Felt Ears (2 different colors)
5. Yarn (for noses)
6. Embroidery Floss (for whiskers)
7. Paper Pom Pom Trim Guide
What You'll Need:
1. Sharp Scissors (we recommend Westcott Titanium or Singer)
2. Textile Glue (Aleene's or E6000)
3. Tapestry Needle
4. Small Binder Clip (for clinching the ears)
5. Optional: Make your own creative clothes for the bunnies based on your own creation (see some of our examples in the gallery).
Note: Loome tool is not needed, each kit comes with pre-bundled yarn for cutting.